The key to winning your audience is a perfectly designed PowerPoint presentation. Whether you're speaking at a conference, pitching to an investor, or talking about sales projections at a business meeting, this collection of the best PowerPoint templates will help you speak to your audience.
The way you design your PowerPoint slides will play a key role in the success of your presentation. You need to use the right colors in your slides, structure the content for readability, and visualize data with charts and graphs to deliver a compelling presentation.
It usually takes hours to design a great PowerPoint presentation. But, you don't have to go through all that trouble. We've found some of the best new PowerPoint templates you can use to quickly set up a professional presentation slideshow within a few minutes.
What is a PowerPoint Template?
A PowerPoint template is a set of pre-designed slides that you can open in PowerPoint and edit to create your own presentation slideshows.
Most PowerPoint templates come with dozens of unique slides featuring stylish content designs with paragraphs, icons, and images already arranged in professional layouts. All you have to do is copy and paste your content into the slides to create a beautiful slideshow. You'll also be able to easily change colors, place images, and resize graphics in the templates as well.
To use a template, simply download the PowerPoint template file onto your computer and double click on the .PPTX file to open it in your PowerPoint app. Then you can customize it however you like.
Our Favorite PowerPoint Templates
Our list is pretty big. If you need a quick start, check out these top picks—our favourite PowerPoint templates that stand out from the crowd.
Top Premium Pick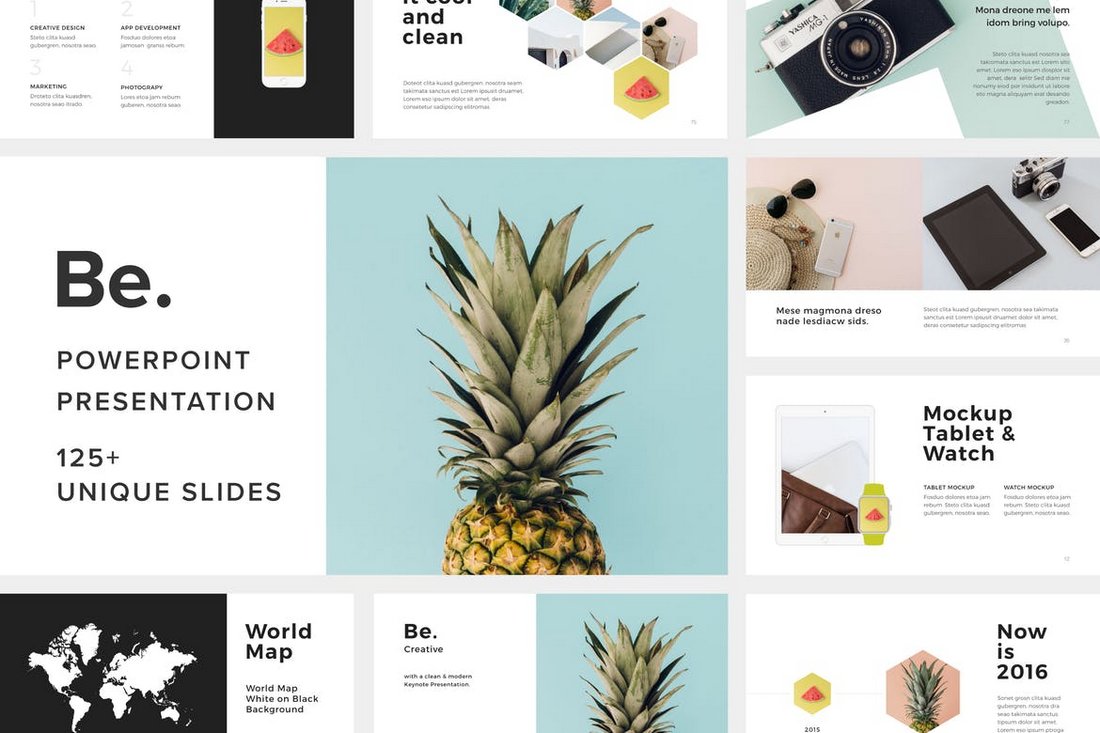 Be. is a beautifully minimalist and creative PowerPoint template that uses lots of images to attract attention with its highly visual slides.
The template includes 125 unique slides, 550 font icons, and image placeholders for easily replacing the images. It's perfect for making design portfolios, product presentations, and much more.
Why This Is A Top Pick
The effective use of minimalist design is the key feature that sets this PowerPoint template apart from the rest. It uses a proper balance of image, text, and space to create each slide look more professional. Plus, you can also easily change colors, resize graphics, and drag and drop images to edit the template as well.
Top Free Pick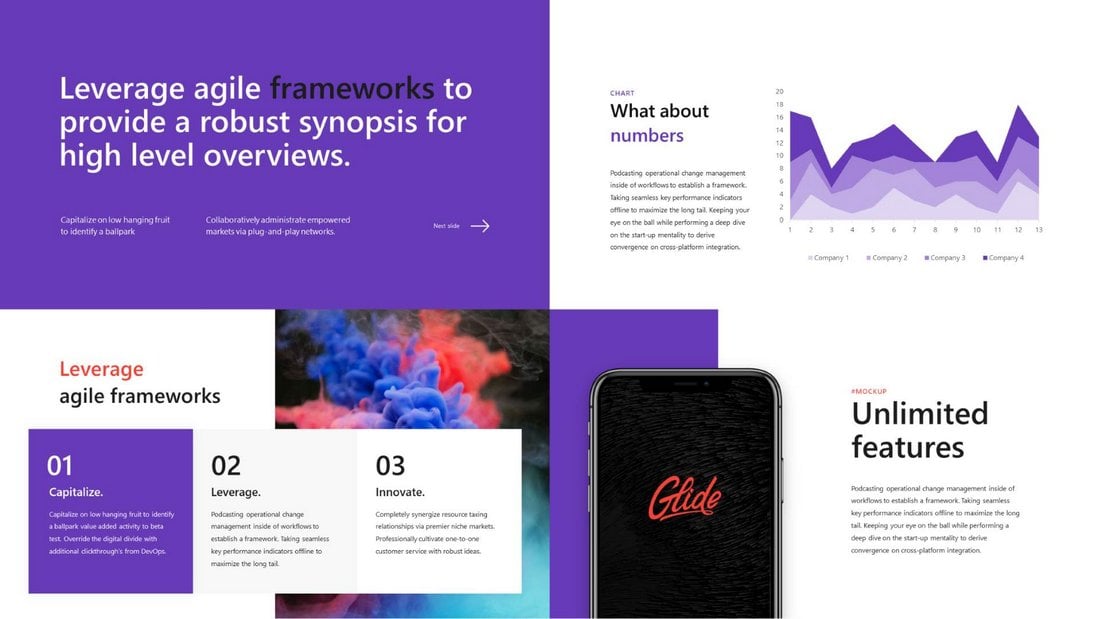 Featuring 80 beautiful and multipurpose slide designs, Glide is a one of a kind PowerPoint template you can download and use completely free of charge.
…