Your business might be doing OK with a run-of-the-mill online presence. Although a flat conversion rate is nothing to brag about. Spice up the website by using a few special features (the salt, and pepper). You should expect an uptick in conversions.
Or, take advantage of what plugins offer.
They can do for websites what sour cream, cheese, and bacon bits can do for baked potatoes. Visitors come back for more, and they spread the word about your cool products or services.
Check out our selection of top WordPress plugins (condiments if you prefer) to see what they could do for you.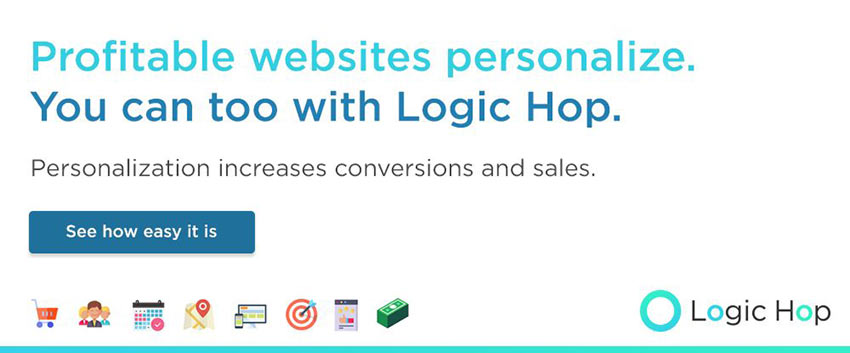 You've probably spent a lot of time building your website. Tweaking content. Massaging your message. Working on ad variations. A/B testing and wondering what is going to click – Or, more importantly, get clicks… Sure, some things work, but only for a specific ad or certain social media posts.
What if your content and messaging could react to your ad variations? What if your content knew what social media post a user clicked on? What if your site could remember your visitors' behaviors? With Logic Hop for WordPress, it can.
Welcome to the world of content personalization where Logic Hop makes it easy to personalize your site based on UTM codes, geolocation, on-site actions, and even data from Gravity Forms, HubSpot, Drip and ConvertKit.
Stop missing clicks, conversions, and sales. See for yourself with a 14-day free trial. Logic Hop's premier customer support will help you get up and running quickly. What are you waiting for? Take your digital marketing to the next level.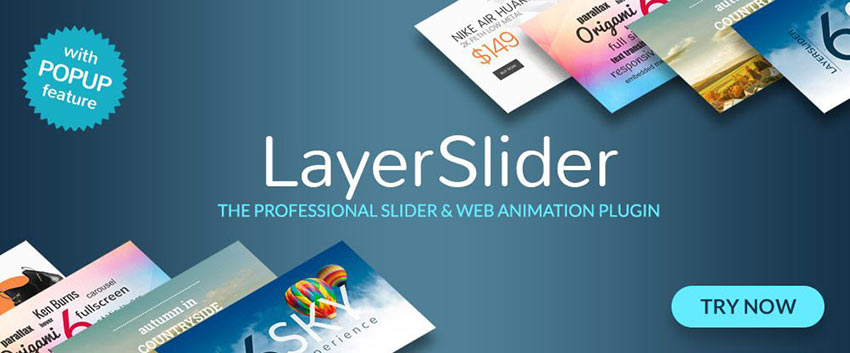 With the Layer Slider plugin, you get a multi-purpose animation platform on which you can create image galleries, mind-blowing slideshow effects, animated page blocks and, naturally, an excellent variety of sliders. Layer Slider is also a great tool for building landing pages, and even complete websites.
Layer Slider is mobile device friendly, easy to use, SEO friendly, and developer-friendly as well. Its cutting-edge technologies, drag and drop visual editor, and other smart features eliminate any need for coding.
This plugin's many useful features include a built-in Photoshop-like image editor and an expanding selection of professionally-designed and handcrafted slider templates. These templates serve as excellent starting points for new projects and cover a wide range of topics from personal to corporate needs.
Layer Slider users have access to detailed documentation, lifetime updates, and a dedicated help team.

NextGEN Gallery is the industry standard for WordPress plugins of its type. It makes it easy for beginners to put together a …